The Ski Podcast shortlisted in Travel Media Awards
The Ski Podcast has been shortlisted as one of the finalists in the 'Broadcast Programme of the Year' category in the prestigious 2023 Travel Media Awards.
A judging panel made up of over 60 judges from leading travel businesses and travel media selected the finalists, who represent 'the very best of travel journalism, photography and broadcasting'.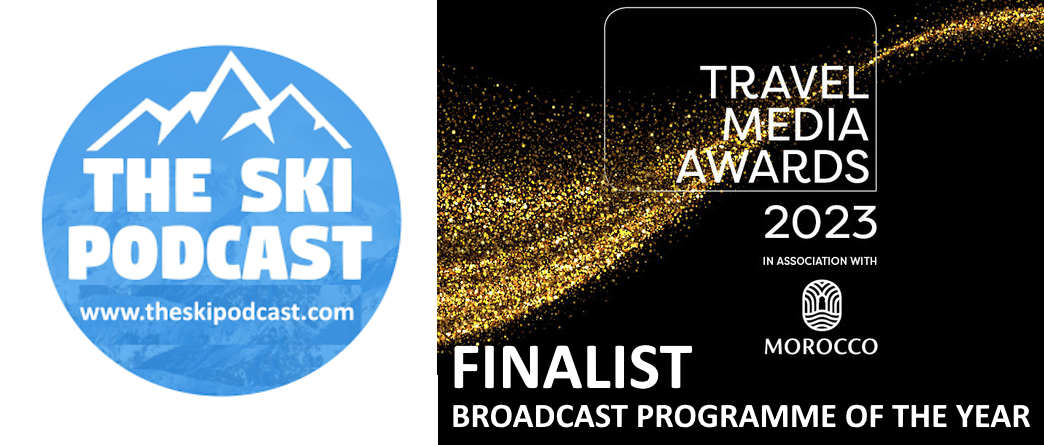 Other finalists include the BBC and the Discovery Channel
The Ski Podcast is up against programmes from production companies such as the BBC (winners in this category in four of the previous seven years) and the Discovery Channel.
Each category is judged by a panel of three, comprised of two leading travel industry personnel alongside an established travel editor or writer.
'Original, thought-provoking and entertaining storytelling'
When the judges chose their shortlist of finalists they were briefed to look for programmes that 'demonstrate informative, original, thought-provoking and entertaining storytelling; keep the audience engaged for their entire duration; and are…understanding of the target audience.'
Hopefully, as a listener to The Ski Podcast, you'd agree with all of the above!
The winners will be announced on 23 October 2023 and we'll be keeping our fingers crossed.