Episode 42: London Ski Show, High 5 Festival, Porsche chairlifts & Chemmy Alcott
In Episode 42 Iain visits the London Ski & Snowboard Festival, while Jim checks out the Annecy 'equivalent' at the High Five Festival. There's interviews with Chemmy Alcott on racing weight, info on motorhomes, new lifts from Porsche and much more.
The Ski Podcast would like to thank Switzerland Tourism for their support.
? Audioboom – https://audioboom.com/channels/4995750
? iTunes – bit.ly/TheSkiPodcastiTunes
? Google Podcast – bit.ly/TheSkiPodcastGooglePod
? Acast – bit.ly/TheSkiPodcastsAcast
? Soundcloud – bit.ly/TheSkiPodcastSoundcloud
Show Notes
Iain spoke to Chemmy Alcott about the challenges for a professional skier in trying to hit 'racing weight' (18:00)
You can listen to previous interviews with Chemmy in Episodes 24 and 25 (22:30)
Jim spoke with Hannah from Winterised, about motorhomes in ski resorts, a topic we covered in Episode 40 (24:00)
Frank Saffery kindly gave us this review after listening to our feature on Japan in Episode 41 (38:00)
Having gone back and listened to all your backcasts. Also having lived my entire adult life in Japan it's good to have some exposure here.
Thanks to 'sdstarr' from across the pond in the States, who gave us this 5-star review on Apple Podcasts (37:30)
Michael Bury kindly send us this, also about Episode 41 (39:00)
Just sent the link to my son, Jack Bury he's off to Niseko for the season
It was really great to listen to your Japan expert though – fascinating! Do note that our trips to Japan are of variable durations, so they can be longer that a 7-nights should guests prefer.
In our 'Ask Jim & Iain' feature we tackled the question 'How do I spot a good looking helmet?' (41:00)
Safety and fit is more important than how it looks, but there was a divide on whether sunnies should be worn with a helmet! (43:30)
The 'punter gap' issue was more clear cut (42:00)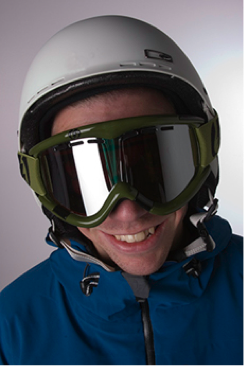 Who knew Les Contamines had the most snowfall in France last winter? (44:00)
Don't forget to subscribe so you don't miss an episode
You can also catch up with old episodes – in the last 30 days all 57 of our podcasts have been listened to, with over 30 people listening to Episode 1 (46:30)
Iain's favourite episode remains the feature on wolves in the Alps (48:00)
Thanks to all our listeners from around the world, including the Maldives, Japan, NZ and the USA (48:30)
—-
Coming up in Episode 43

– Part 2 of Jim's interview with Hannah from Winterised
– Iain finds out about Laax, baby
– Lots more…